17- List some holidays events you attend
None. I don't even go to the midnight mass because as I've already said, I'm not religious. Hmm, wait, if visiting Christmas markets is considered as attending a holidays event, then I attend this one :) I love Christmas markets! Though the ones we have in France are nothing compared to the beautiful and big ones they have in Germany for example.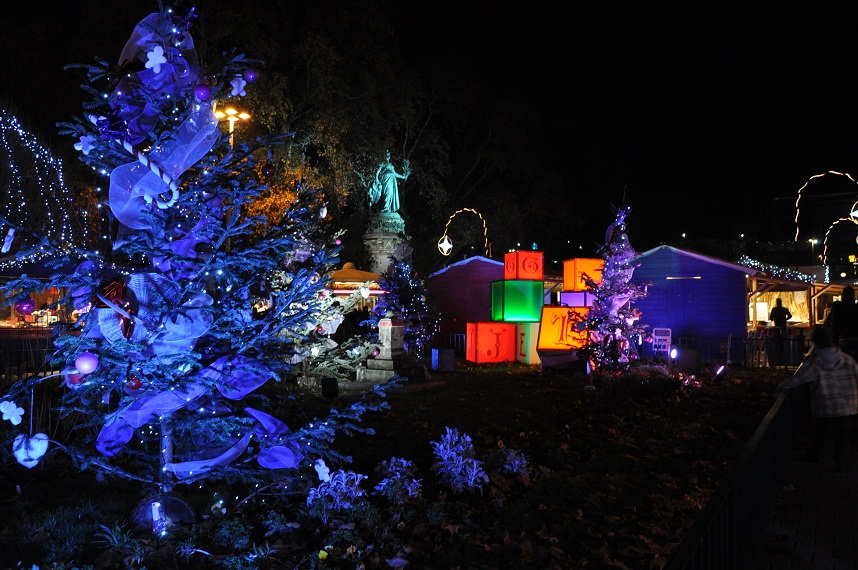 The Christmas market in my city, Lyon. (picture stolen from Google Pictures)
18- Describe your Christmas tree. Favourite ornament?
Well you've already seen a picture of my tree in the previous post as I uploaded a picture of it there. My favourite ornament... I don't think I have one, actually. They all are beautiful and they fit perfectly together on the tree!
19- Your dream mistletoe kiss
We don't have this mistletoe kisses tradition in my family. But if we had, then my dream kiss would be with my boyfriend, when I have one (and if I one day have one! I'm most likely to spend all my life alone, socially awkward as I am!)
20- One place you would love to celebrate Christmas
Definitely in Lapland! In a small wooden house, with a warm fireplace, and surrounded by snowy forests full of reindeer, moose, and who knows, maybe elves and fairies too ;) Doesn't it sound like a dream?
Love, Tári